Built to Help Responsibly Armed Americans Protect Their Family With Confidence…
USCCA Membership is the most comprehensive self-defense education, training and legal protection available. Membership includes: A subscription to the award winning concealed carry magazine, industry leading education, first-class training and access to a massive online video library, trusted legal protection with your own critial response team available 24/7, access to the annual USCCA concealed carry expo, special member deals on training, gear, and spouse membership. Affiliate link
Join The USCCA Now!

Reliant Firearms and Transfers, LLC is a small, home-based federally licensed firearms dealer established in 2019. They are located in Howell, Michigan, and serve Livingston County and surrounding areas. They are not a 'brick and mortar' store, but specialize in providing personalized service, convenience and respect. Business hours are by appointment. Firearms can be ordered from their website at highly competitive prices or firearms can be transferred for $19.

Visit Reliant Firearms To Get Geared Up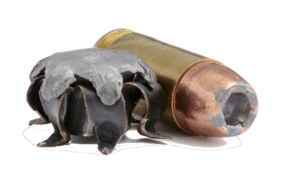 What caliber should you carry? This is a long debated subject among self-defense experts, law enforcement, and internet commandos. One of the most thorough studies backed by data is the Ellifritz Study. Greg Ellifritz, a law enforcement officer and renowned tactical training instructor, collected and analyzed data from almost 1800 shootings. He compared the type of ammunition used to the rate of incapacitation, number of rounds required to incapacitate, and the frequency with which a caliber failed to incapacitate.
The results? All commonly available defensive handgun calibers (.380 ACP, 38 SPL, 9mm, 357 Mag, 40 SW, 45 ACP and 44 Mag) can be considered equally effective for self-defense. So, carry the caliber that you are most comfortable shooting and carrying wherever legally possible.
Read The Complete Study Here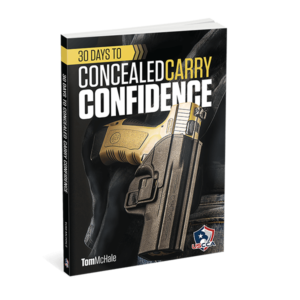 Covering topics ranging from "developing a condition yellow mindset" to "clearing malfunctions" and "demystifying concealed carry at work", 30 Days to Concealed Carry Confidence helps you build on the concepts introduced to you in your Concealed Carry and Home Defense Fundamentals course. This is a great step by step guide for someone who has just received their Michigan concealed carry permit and needs a little help with next steps. Affiliate link.
Get Your Own Copy Of 30 Days To Concealed Carry Confidence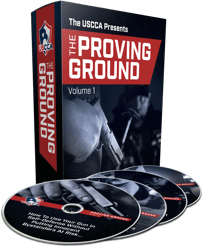 Deadly Carjackings, Robberies, And Mass Shootings...
Unlock the realistic scenario-based training that'll prepare you for the unthinkable. Get practical training on the 9 most common, and deadliest, self-defense scenarios. Join real American gun owners as you master the essential elements of personal defense. Affiliate link.
Continue Your Personal Defense Training